How To Become An IAS Officer: Proven Tips
How to Become an IAS Officer: Becoming IAS officer is the biggest dream of most of the Indian Educated people. And you know, big dream asks more hardwork, are you agree with me?
Becoming IAS officer is not quite easy but also keep in the mind that it is not quite hard, yes, I am telling the 100% truth.
It depends upon your mindset, your desire, your working capacity, your patience, your consistency, your dedication towards the goal and work!
You can not have the fruit tomorrow by bowing the seed today, right?
Same as, becoming IAS officer is not one day or one month process.
What is the Full-Form of IAS?
Indian Administrative Service
Also Read: How to Become IFS Officer
How to Become an IAS Officer
In this article, you will go through the entire process of Becoming the IAS (Indian Administrative Service Officer).
There are many aspects you should know before becoming IAS officer and we will explore each thing in this article!
What is IAS
Eligibility
Age Limit
Attempts
Which Exam you have to face to become IAS Officer
Selection Procedure
Opt-in after 12th
IAS is one of the top government post in India, and almost everyone's dream is to be IAS.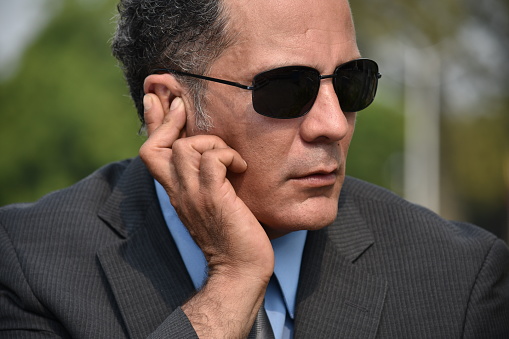 What is IAS Officer and which post is given to them?
They are District Magistrate, Collector, Commissioner, Join Secretary of Ministers, this posts are given to the IAS officers.
Eligibility to Become IAS Officer
First of all you must be an Indian Citizen, yes, you must have an Indian Citizenship.
You must have completed the Graduation in any stream because these exams are conducted by UPSC and it required minimum Graduate Candidates.
Age Limit
| Category | Age Limit (Years) |
| --- | --- |
| General | 21-32 |
| OBC | 21-35 |
| SC/ST | 21-37 |
Here, the community gets benefit, you can see in the above table and have information in which category you come.
Exam Preparation
As we came to know earlier in this article that Civil Service Exam is conducted by UPSC (Union Public Service Commission).
So, if you want to become IAS officer, you must pass this exam first.
This whole process is divided in Three steps.
Pre Exam
Mains Exam
Interview
Pre Exam:- 2 Papers
Mains:- 9 Papers
Interview:- Conducted by officer
In the Mains Exam, 2 papers are for language, in which one is for English, and second one is for your local or regional language.
The marks of these two papers are not counted, but they are considered in qualifying.
In the rest papers, 1 is for Essay, 4 papers are for general studies, and 2 are optional.
Then after you will have to face an interview.
Merit will be created on the bases of Marks of Mains Exam and interview performance.
Attempts: How many times you can Attempt for IAS Exam
If you belong to the General Category, you can attempt for this exam 6 Times.
If you belong to the OBC category, you can attempt for this exam 9 times.
And if you belong to the SC/ST category, you are not limited to attempt, it is unlimited time!
| Category | Attempts |
| --- | --- |
| General | 6 Times |
| OBC | 9 Times |
| SC/ST | Unlimited |
What you need to do after 12th (HSC)
It is not mandatory to do graduation in a specific stream, you just have to complete the graduation.
It may be in any stream.
You can complete the graduation in Science, commerce and arts as well with any subject.
One more thing I would like to share that percentage of any qualification doesn't matter.
How to Prepare for Exam
If you want to prepare without coaching for UPSC or IAS Exam, I have already published a detailed article on this.
You can read by clicking below!
How to Prepare for UPSC without Coaching
Conclusion
As a conclusion, I can say that being IAS officer is not quite hard, but yes, you have to decide it before 12th that you want to surrender yourself for the country and want the government job.
Because this achievement asks time, hard work and consistency.